i'm sharing these because i miss sketching in cafes and streets..i'm just so busy nowadays to do so.. i was at "cilantro" cafe in zamalek (om kolthom barnch) :D when i sketched those..i was with a friend to make myself less suspicious ..or ourselves..he was sketching too haha... it's a good tip!
well.. i did some quick photoshop coloring! ..and you can always read the notes if you want!
this was for the enrico casarosa's infamous sketchcrawl event...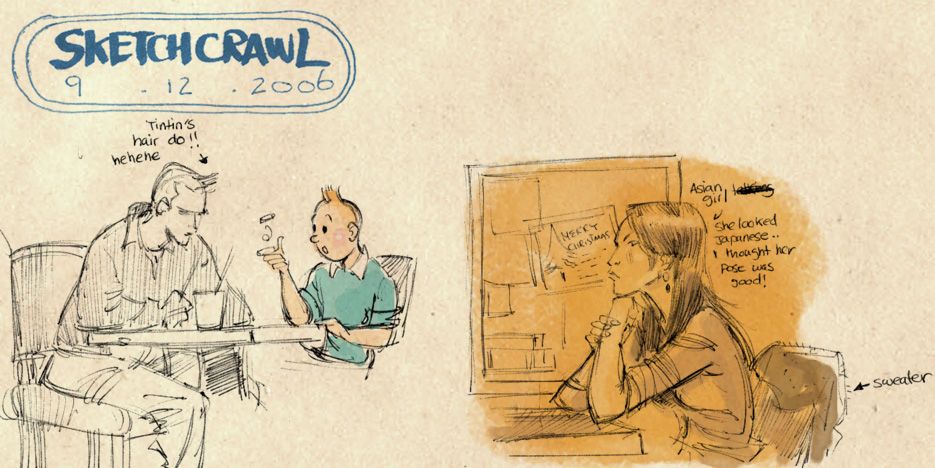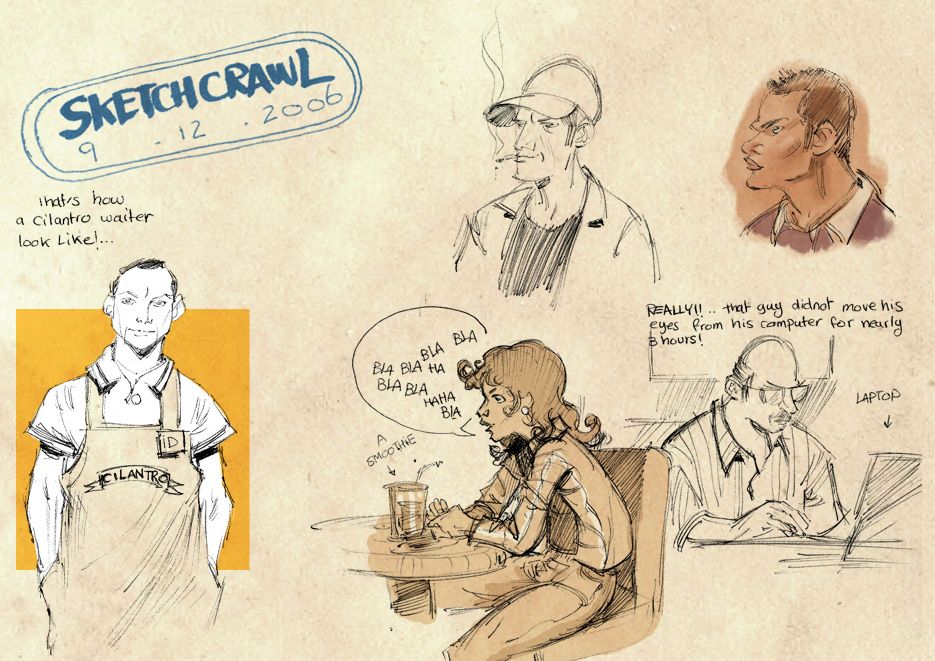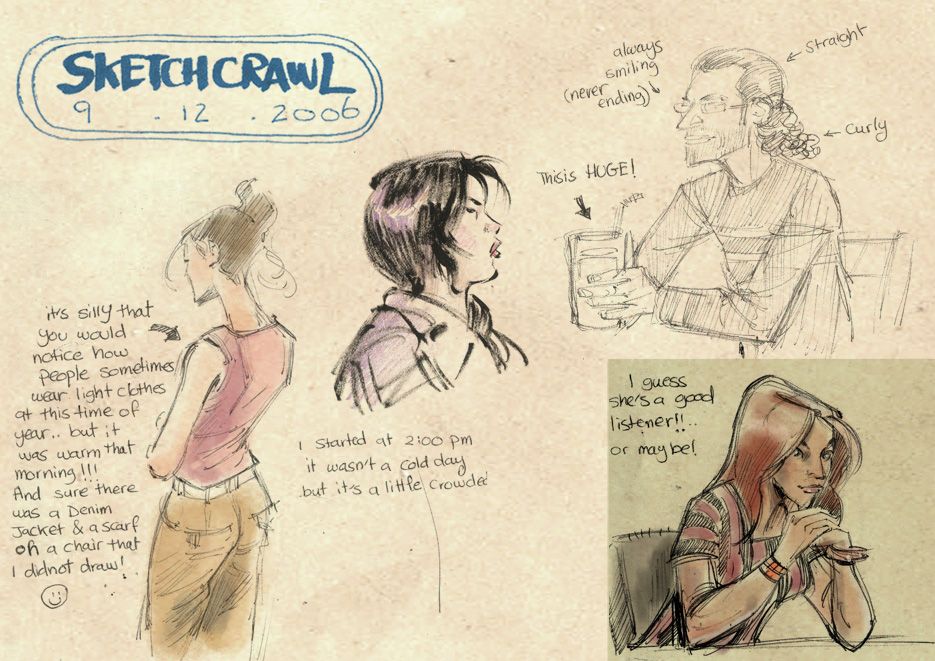 and this was an attempt to digital inking of one of the sketches above!..was so intense and hurts my hand!..
the last sketchcrawl was 4 days ago and i missed it.. i was really busy... it's always fun to sketch ..i'll try to focus on more things next sketchcrawl event.. i focus more on people..may be i'll try to add some other stuff...
please go read this
blog
! ... it would be nice if people would do what's said!
and would be great if we could "steal" (pardon me) the idea ..every group for their own people and country!
cheers! :)